Music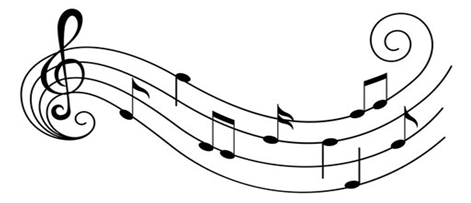 "Music can change the world."
Ludwig van Beethoven
Our music leader is Miss Sara Bunney
Intent
At Glusburn Primary School, it is our intent that we make music an enjoyable learning experience that will engage and inspire all pupils to develop a love of music and their talent as musicians.
Our curriculum ensures coverage of the core strands of the National Curriculum:
Perform, listen to, review and evaluate music
Learn to sing and to use their voices, to create and compose music
Understand and explore how music is created, produced and communicated
Our objective is for children to develop a curiosity for the subject, as well as an understanding of the importance of all types of music and how music may express itself in a person's life. We believe that children should learn to perform, listen to, review and evaluate music across a range of historical periods, genres, styles and traditions, including the works of the great composers and musicians. We teach children to sing and to use their voices to perform and entertain. We give children the opportunity to create and compose music, learn a musical instrument and use technology appropriately.
Implementation
Through using the scheme: Charanga, children experience weekly music lessons and some year groups take part in performances. This allows them sufficient time to become fluent in their knowledge and skills, ensuring this is embedded in their long term memory.
We all supplement the music curriculum with the North Yorkshire Music Service who provide children from Year 1 – 6 with the opportunity to play an instrument through whole class tuition.
Through listening and evaluating music, we develop children's ability to understand rhythm and follow a beat. Through singing songs, children learn about the structure and organisation of music. Children learn how music can represent different feelings and narratives.
We explore how music is created, produced and communicated. We also learn how music can be described in terms of pitch, duration, dynamics, tempo, timbre, texture, structure and how music can be represented with appropriate musical notations.
How does the music curriculum reflect our school values & ethos?
Our Music curriculum gives pupils opportunities to be both performers and audience thus reflecting our core values of citizenship, respect for others and appreciation of self and others.
UNCRC ARTICLE 29: Education should help develop every child's personality, talents and mental and physical abilities to the full.
UNCRC ARTICLE 31: Every child has the right to relax, play and take part in cultural and artistic activities.
How is music enabled in the Early Years?
Children are encouraged to explore music through provision where they sing songs, listen to music, play instruments and dance. Through child-led play, children are encouraged to express their creativity and emotions, as well as reaching a deeper level of musical understanding. Children are introduced to a wide range of music that extends their experience and expands their imagination through adult-led music lessons and the provision of music.
Impact
Our children enjoy a progressive curriculum that builds upon their musical skills and develops them individually. The music curriculum at Glusburn Primary School allows our children to develop an understanding of culture and history. We encourage children to discuss and share their own thoughts, opinions and ideas, acknowledging and respecting that these may vary. They will develop an understanding of how music can enrich lives and how expressing themselves through the use of music can widen their experiences. We hope that through a variety of musical community events, we give children the opportunity to bring enjoyment to others and to develop a love for this creative art form.
Our music long term plan